Five new Steam games you probably missed (November 15, 2021)
November 14, 2021

4 minutes read
best PC games you can play right now and a running list of the 2021 games that are launching this year. 
Bright Memory: Infinite
Steam‌ ‌page‌ ‌
Release:‌ November 12
Developer:‌ FYQD-Studio
Launch price:‌ $20 ‌|‌ ‌£15.49 |‌ ‌‌AU$28.95Bright Memory: Infinite is a singleplayer first-person shooter with character action elements: Wes described it as an FPS Devil May Cry. The original Bright Memory released last year as a brief 30 minute episode, but Bright Memory: Infinite is a significantly more fleshed out release, expanding on that initial release in many ways with a new world and an "improved battle system and level design." It's definitely worth a look if you loved Bulletstorm, Ghostrunner, or heck, probably even Doom Eternal.
Slice of Sea
Steam‌ ‌page‌ ‌
Release:‌ November 12
Developer:‌ Mateusz Skutnik
Launch price:‌ ‌$22.49 ‌|‌ ‌£17.54 ‌|‌ ‌AU$32.35Slice of Sea is a relaxed adventure game about Seaweed, a very strange creature lost in a very strange world of dust. Seaweed wants to get back home to the ocean, and it's your job to make sure that happens. What follows is a surreal odyssey through a hand drawn world, sprinkled with puzzle solving and secrets. It definitely looks beautiful: one Steam reviewer writes that "it's like Amanita Design and Rusty Lake had a very unique baby," which seems on point from what I've seen.
Thermonuclear
Steam‌ ‌page‌ ‌
Release:‌ November 12
Developer:‌ Apushev Vitaly
Launch price:‌ ‌$9 |‌ ‌£6.47 ‌|‌ ‌AU$13.05Thermonuclear is a sci-fi tactics game set during a World War 3 precipitated by the development of scary AI technology. Thankfully, your side has control of a cyborg machine called Thermonuclear, which you'll use to smite your foes across procedurally generated levels. This looks like one for fans of tough turn-based combat that requires as much forward planning out-of-battle as it does strategic thinking in the fray. Or to put it another way: think XCOM mixed with Disgaea mixed with the nostalgic presentation of Into the Breach.
Treasures of the Aegean
Steam‌ ‌page‌ ‌
Release:‌ ‌November 12
Developer:‌ Undercoders
Launch price:‌ ‌$18 |‌ ‌£15.29 |‌ ‌AU$26.05Here's a colourful platformer with fluid, parkour-oriented traversal and a crisp hand drawn art style. Described as a "historical action thriller," Treasures of the Aegean takes place in a forgotten and decrepit—but by no means depressing—kingdom, and the focus is very much on exploration. Oh, and because this is 2021 there's a time loop as well: as you explore the open world kingdom you'll need to "exploit a glitch in time" in order to unlock some of the more obscure mysteries of the map, all the better to plunder its treasures.
Bobok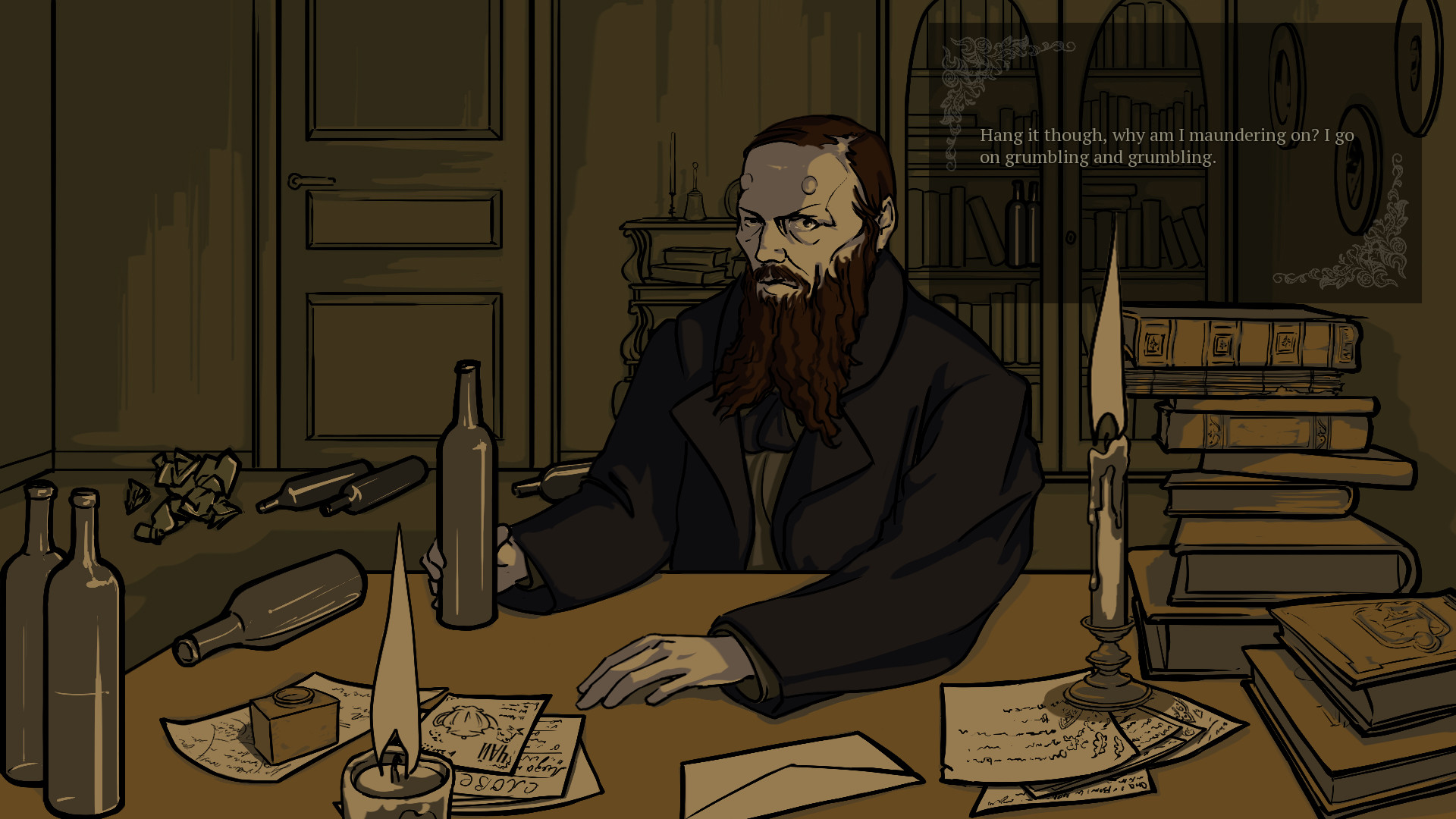 Steam‌ ‌page‌ ‌
Release:‌ November 4
Developer:‌ Secta
Launch price:‌ ‌$4.44 |‌ ‌£3.55 |‌ ‌AU$6.67Here's a visual novel with an interesting setting: It's basically an interactive retelling of Fyodor Dostoevsky's satirical short story of the same name. It probably lends itself to a videogame retelling more than anything else he ever wrote, as it's presented as a dialogue between corpses in a cemetery. Anything that can bring fans of visual novels and 19th century Russian literature together is worth a look in my book.These games were released between November 8 and 15 2021. Some online stores givers.  us a small cut if you buy something through one of our links. Read our affiliate policy for more info. ‌