The offer is currently only available in Australia in the McDonald's app. The MyMacca's app now has a promotion where if you buy a Big Mac, McChicken, or 10-piece Chicken McNuggets combo, you can get an epic rarity level skin for Tracer in Overwatch 2. IGN's report confirms my memory isn't failing me either, this is an old Overwatch skin being reused for this promotion. It's still available in-game if you want to purchase it but the only way you can get it free, now loot boxes are gone, is through this promotion.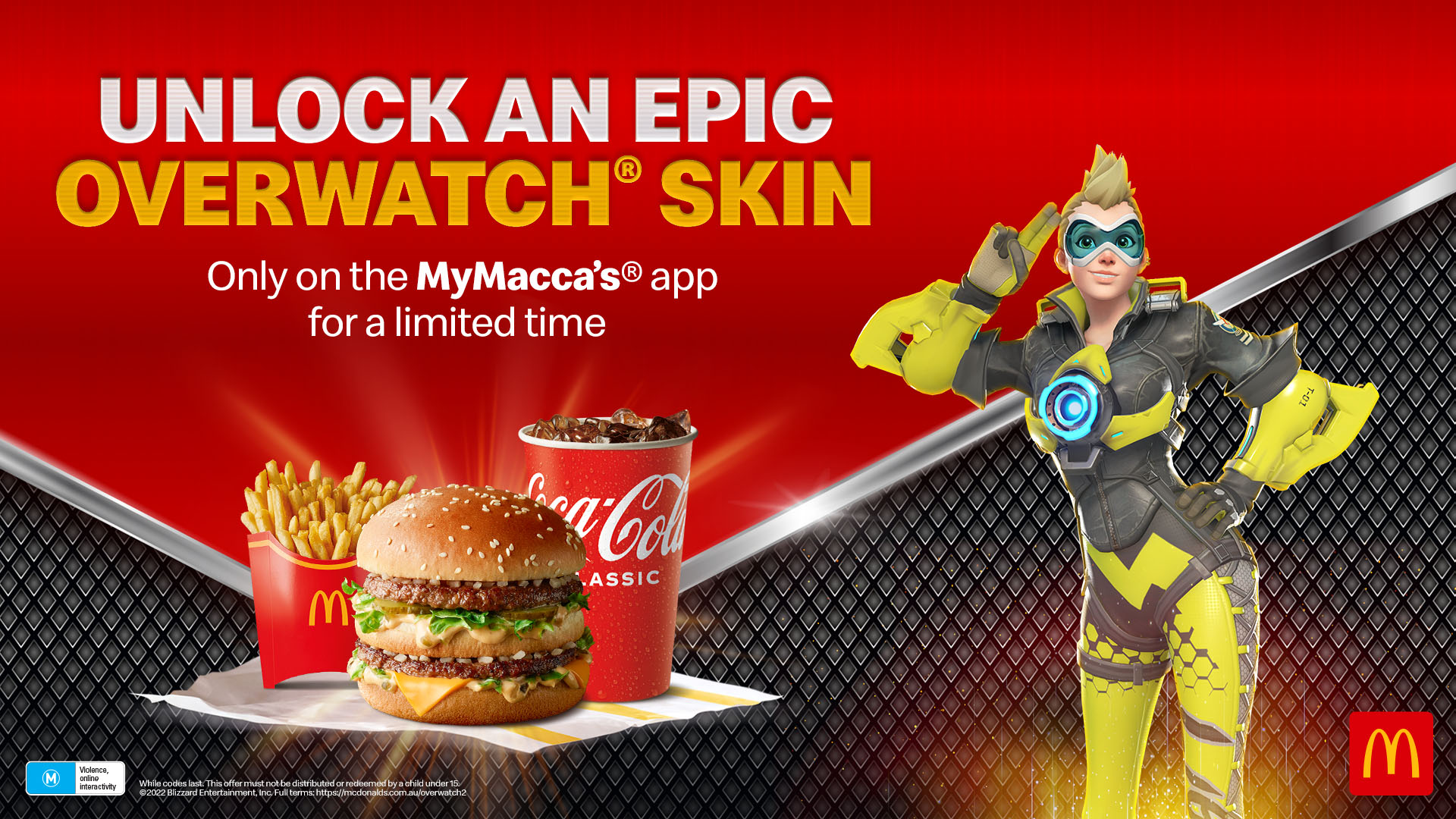 From the website it looks like the offer is being made in Australia and New Zealand specifically because of a long-time partnership with Overwatch esports in that region. To earn the Tracer skin, after purchasing one of the combos listed above, customers will be sent a unique code within 48 hours which they can then redeem in the Battle.net account management page. If you already own this skin, tough luck! You can't redeem the code for currency or anything else. 
This looks to be the beginning of a longer collaboration between Overwatch and McDonalds. As TheGamer reports, there are an increasing number of people taking pictures of McDonalds bags in Australia with the Overwatch 2 logo on it. These bags also feature heroes such as Lucio, Reinhardt, and Tracer on them. So will Australia be getting Overwatch toys in happy meals? Probably, but I also want one so someone down under send me one in the post please?