Nvidia RTX 4080 and RTX 4070 rumours suggest we're still a while away from a genuine launch
August 5, 2022

3 minutes read
The opposite has happened with the new prospective RTX 4080 GPU, however, with the latest AD103 chip spec coming with 9,728 CUDA cores as opposed to the 10,240 that was previously promised. 
That means the RTX 4080 has 512 fewer cores, while the RTX 4070 has 512 more cores. Which likely equates to four streaming multiprocessors (SMs), though probably won't make a huge difference in general rasterised performance. It might make a difference in ray traced performance, however, as you're either gaining or losing a further four RT cores in the mix.
I'm not a chatterbox, but I have to make some updates. I hope you don't mind. a possible RTX 4080, PG136/139-SKU360AD103-300-A19728FP32256bit 16G 21Gbps GDDR6Xtotal power ~420WTSE ~15000Now I have completed the latest update for 4090, 4080 and 4070.August 5, 2022
Still, the (probably not completely fabricated) Time Spy Extreme scores are tantalising, however, putting the RTX 4070 at the same level as the RTX 3090 Ti, and the RTX 4080 some 33% higher. Alongside the very best of our scores from the last generation, it's a potential step change in performance.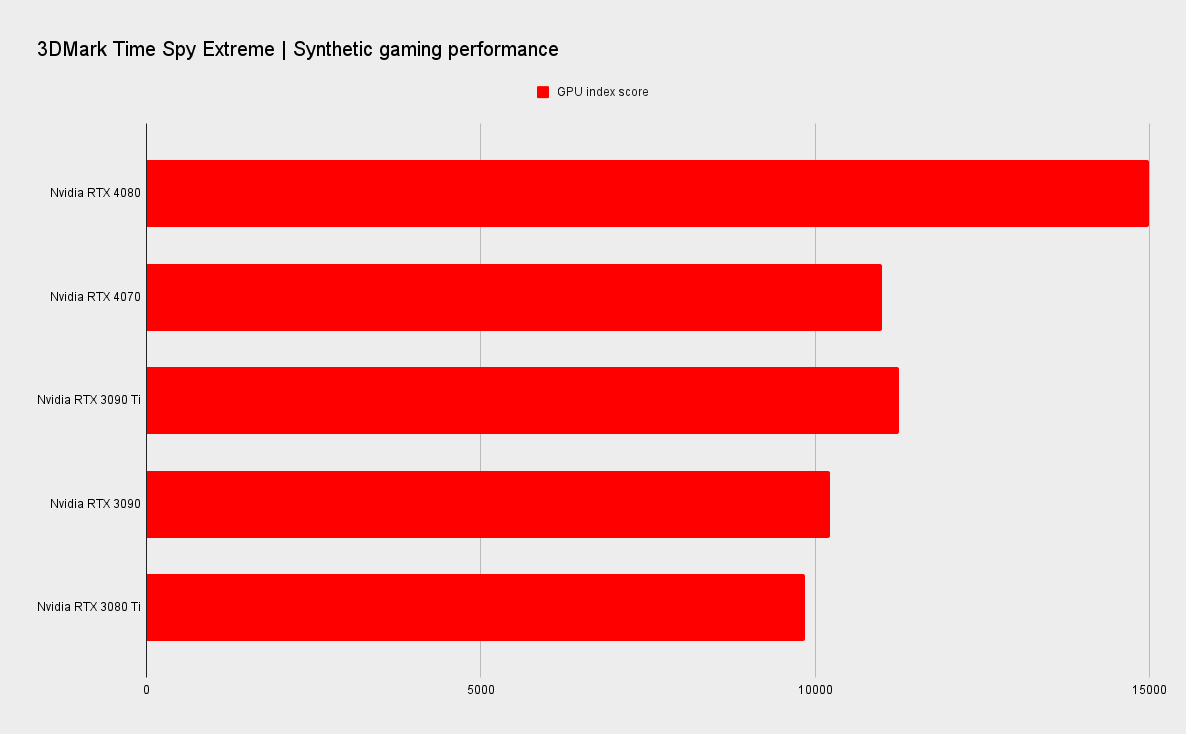 But, y'know, this all means it's increasingly unlikely that we're going to see more than one RTX 40-series GPU this year, and it's probably not going to be the one you want it to be. We've spoken to insiders who have said it's likely not to be a big launch this year, which plays into the expectation that only the hyper-expensive, mostly unattainable RTX 4090 will be the only genuinely new graphics card from the green team in 2022.
And that's rather depressing.