App Store and Zinio. You can also order directly from Magazines Direct or purchase a subscription to save yourself some cash, receive monthly deliveries, and marvel at our exclusive subscriber covers. 
If you're a PCG subscriber, here's what the exclusive magazine looks like this month: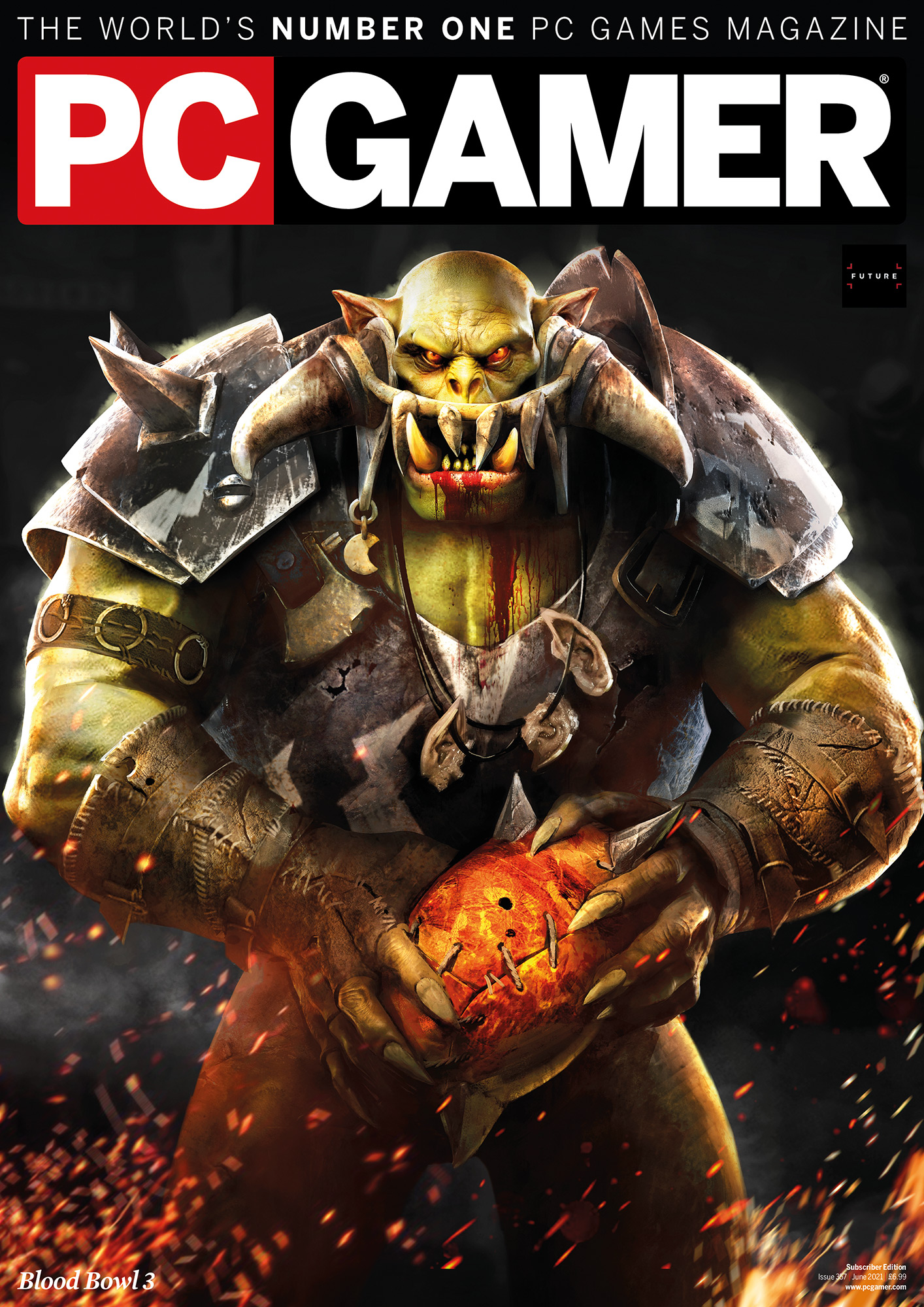 This month
American football meets Warhammer in our look at Blood Bowl 3.
How developers are making spectacular games without crunch.
Previews including Chivalry 2, Lord of the Rings Gollum, Age of Empires 4.
Reviews of Outriders, Yakuza 6, Spacebase Startopia, Genesis Noir, and more.
A hardware guide to the best lightweight gaming mice.
A free copy of the Stellaris OST.
And more!