Instagram, and celebrating the survival of a bath by finding the most substantial turd he can, and rolling in it.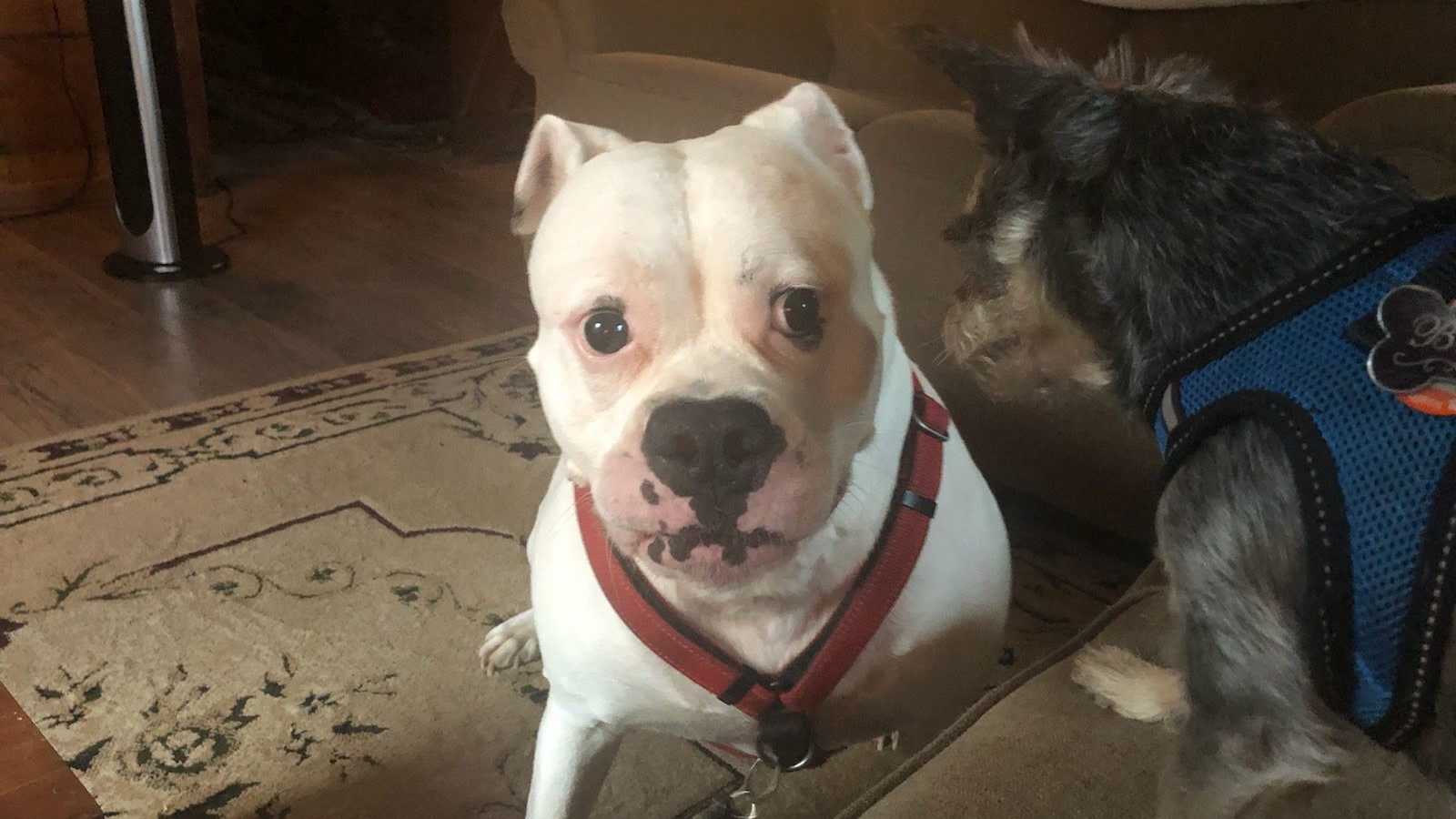 Name: Maze and Bruce
Age: 6 and 12
Favorite game: Grim Dawg
Pet of: Andy Chalk, US News Lead
This is Maze, on the left, and Bruce on the right. Bruce is 12 years old, weighs eight pounds, and is blind and surly. Maze is half his age, twice as dumb, and wants nothing from anyone but constant attention and approval. I mean, constant. She is a boxer/bulldog cross; he is very small. Maze loves Bruce. Bruce hates Maze.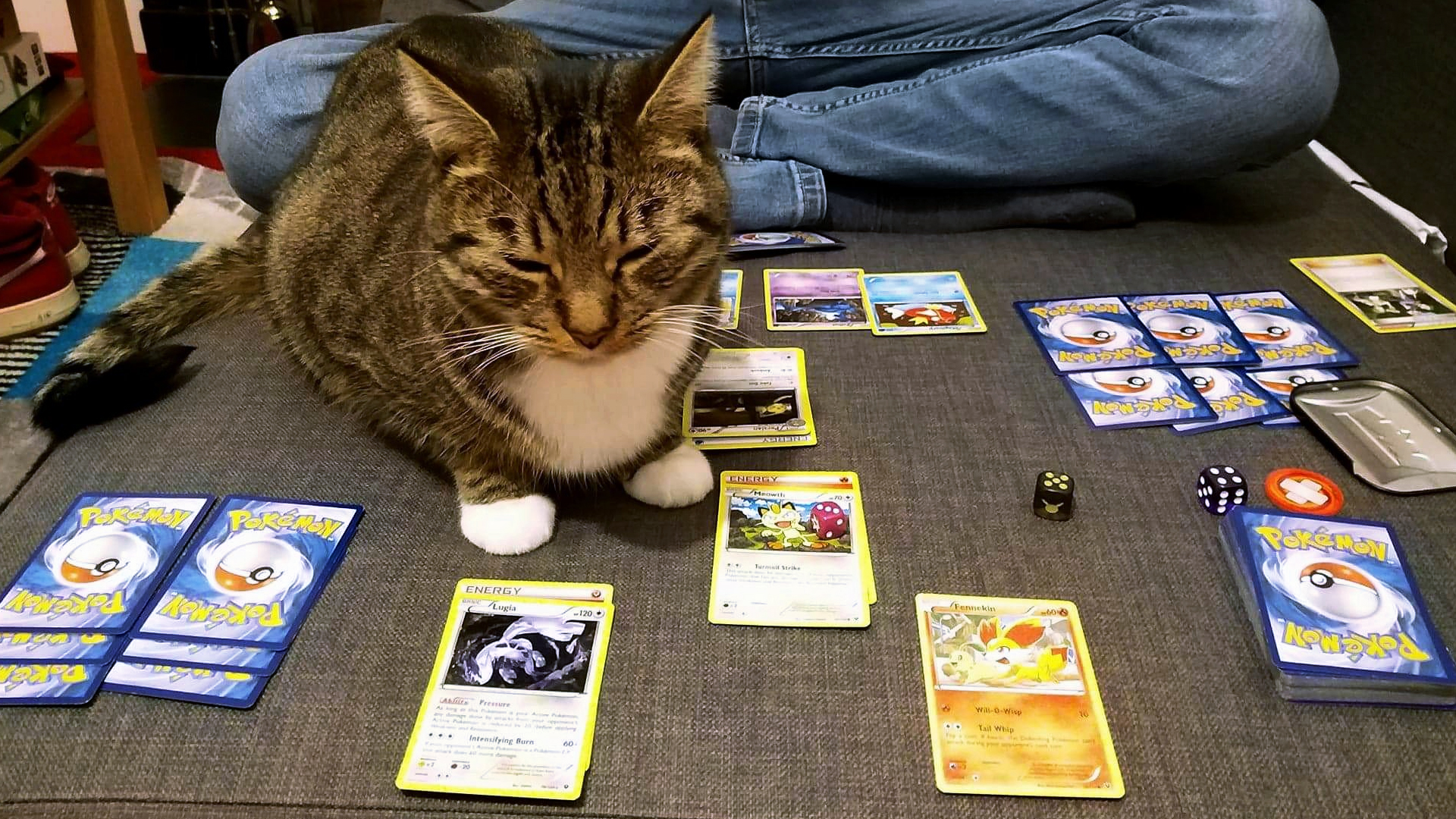 Name: Kabuki
Age: 6
Favorite game: Mario Kart Live: Home Circuit
Pet of: Graeme Meredith, Video Producer
Descended from a long line of London street cats, Kabuki enjoys eating literally anything, including sharp objects, electrical wire or other items that could kill him more or less instantly (he would eat the dice in this picture given the chance). Besides overworking his own jaws of death, he also enjoys watching high contrast games on the TV, like Splatoon or Wipeout—messing with people while they play VR is also a good laugh for him. But as he gets more middle-aged Kabuki is settling into a nice lap cat routine (finally) which makes it easier to keep him alive a bit longer.
Bonus clip of Kabuki playing Super Mario Bros. 3 as a kitten.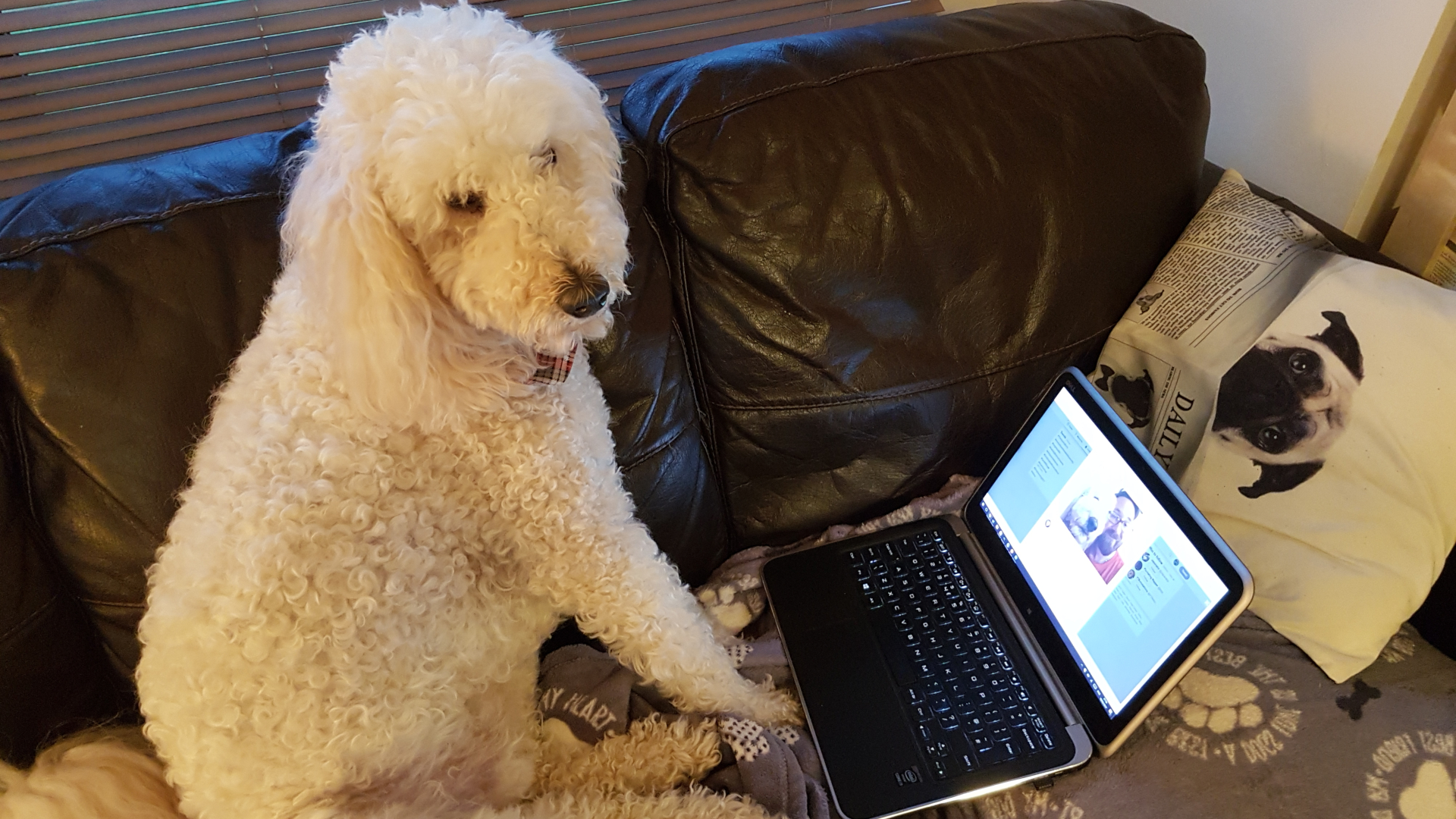 Name: Max
Age: 10
Favorite game: Stealing socks
Pet of: Fraser Brown, Online Editor
Max is an Australian labradoodle and might actually be two dogs. One is a pampered French prince, lazing around and judging everyone with his oddly melancholic eyes. The other is a shaggy goof who loves stealing socks and getting absolutely filthy. He actually had a short-lived career as a game critic, helping me review the rubbish Call of Duty: Ghosts. He liked the dog but hated everything else, and never played another videogame again. These days he mostly fluctuates between complete indifference and outright jealousy when I'm playing something.
Name: Sonny
Age: 6
Favorite game: DragonBall FighterZ
Pet of: Jorge Jimenez, Hardware Writer
Having been featured on the site before, Sonny is no stranger to the glitz and glamor of being an internet celebrity. This pure-breed Rat Terrier is spoiled beyond belief and runs our household with an iron paw and is often accused of being an emotional terrorist, mostly by me. This part-time dog model has his own limited-release calendar titled Sonny All Year. He also mains Yamcha in DragonBall FighterZ, which should tell you enough.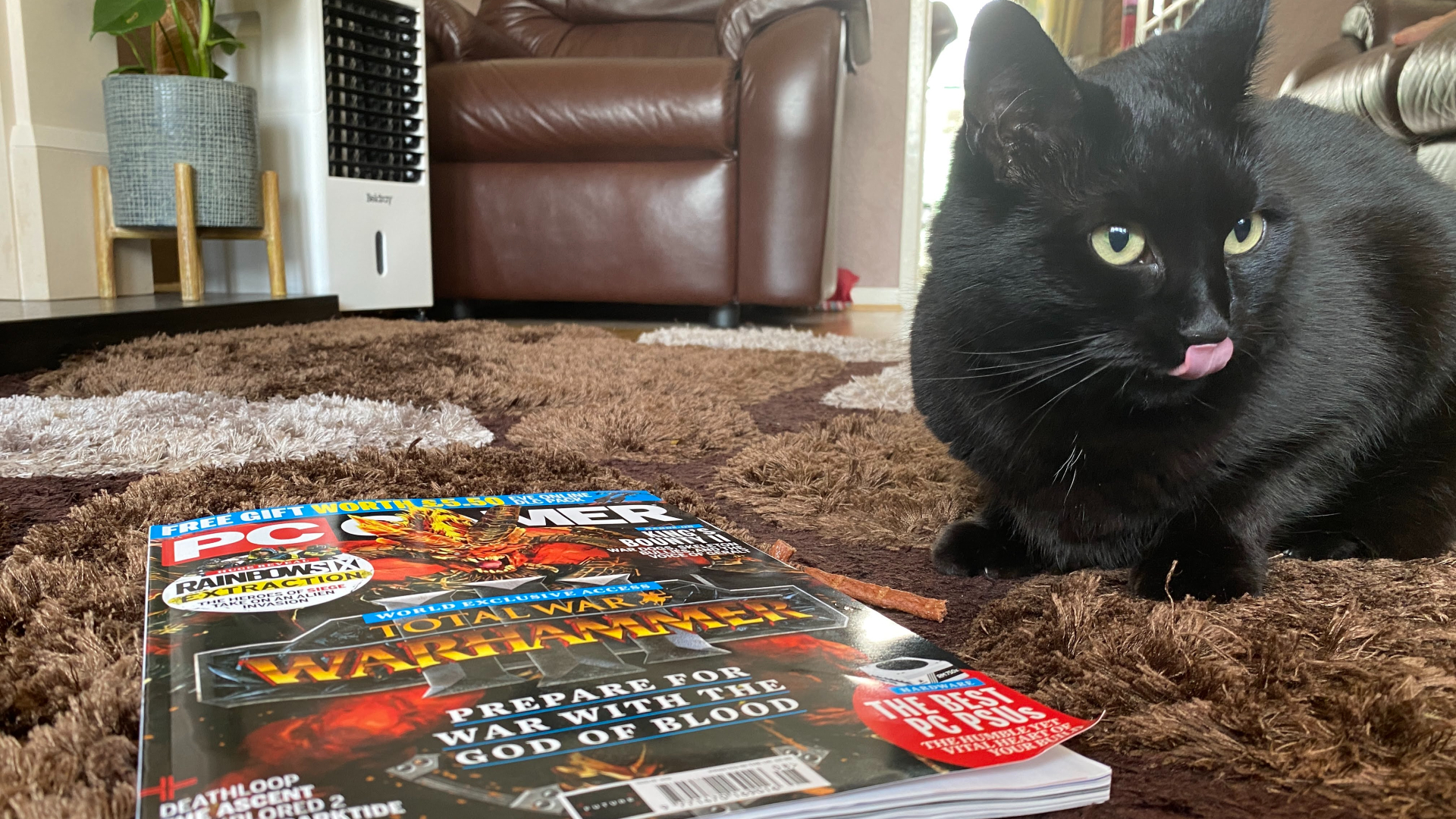 Name: Luna
Age: 7
Favorite game: Fat Princess
Pet of: Mollie Taylor, Trainee News Writer
Luna is like the little sister I never wanted or asked for. She's a bit of a diva who loves screaming me awake at 6 am on a Saturday morning and refuses to do absolutely anything without being bribed with food, but I wouldn't have her any other way. She doesn't really do PC gaming, because that requires making some form of movement and also being awake—two of her least favourite things. I named her after Usagi's cat in Sailor Moon, but she only really responds to the words "cat," "chicken" and "bedtime."